Kansas City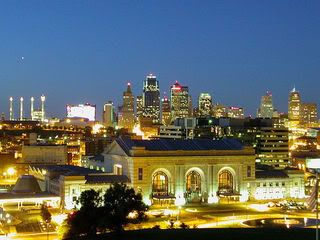 I walked off of the plane yesterday, and it felt as if I were moving in slow motion. The beautiful faces of my husband, and each precious face of our boys standing at the glass window, waving their arms and grinning from ear to ear will be something that I hold in my heart forever! I smiled so much yesterday that my face was sore. I feel so unbelievably loved and cherished. It makes me sad to think of the time that I wasted. I plan on making up for it though, by living each moment to the fullest.
Today my husband and I are going to go Christmas shopping. I'm looking forward to spending the day with him. He and the boys put up the tree before I came home, so I won't have to worry about that. I baked Italian Christmas cookies last night and made real homemade hot cocoa. It just feels so good to be home! I sat down and ate dinner with everyone, which was something that I used to rarely do, and Roman said, "Mom, your really eating with us", with a huge smile on his face.

There is no place like home", said the girl from Kansas.