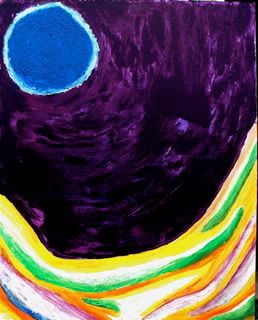 Stay

Awakening darkness.
Startled, rattled.
Heart pounding to the rhythm
of their breathing in my ears.
Hands where they don't belong.
I don't belong in this space,
this place where the world is not safe.
I am here.
I turn on the light
and find the stone that keeps my body from floating away.
The surface is smooth and worn from fingers caressed,
pressed into my palm so hard,
and the pressure fills my body with weight,
and the strength to stay.
Just stay.