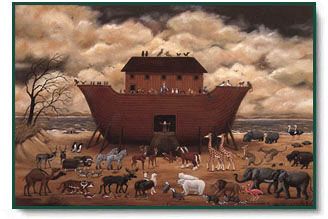 Ahhhh... Sweet sunshine! I feel excitement about this day for no particular reason whatsoever, and that in itself, makes me smile. It doesn't really take much to make me happy. Just a little sunshine. I accomplished quite a bit around the house during the days of rain, so today I feel free to do whatever I damn well please! I'm not sure what that will be at the moment, but at least I know that I won't have to get started on building that ark like I thought that I would. I will just see where this day takes me. I see my therapist and my nutritionist later this afternoon. I have been following my meal plan, and have even been able to incorporate some "fun foods" into my week, like candy at the movies, and jalapeno poppers, which I really love!

Did I hear somebody ask what I have been knitting lately? Well, I just finished a light and airy white scarf for spring, and yesterday I started working on a purple chenille throw for the living room. Thanks for asking!

Well, I'm off to start my day and cause some trouble here and there.

Let's all make it fabulous!