Work has been great this week, and I have really enjoyed the kids even more than usual. They just make me smile and laugh every day! We had a really great time at Job Olympics, and the kids did great work. I was so proud of all of them.

~Here are some of my fun kid stories from this week~

I was making homemade silly putty with a student, and I couldn't remember the recipe, so I asked one of the paras in the classroom. She told me that it was 1 part glue to 1 part liquid starch, so we tried that, but it didn't work, so I looked it up on the internet. It was 2 parts glue to 1 part liquid starch. When the para came back into the classroom, I was teasing her for giving me the wrong recipe. The student looked right at her and said, "You idiot!" Too funny.

I brought in a small pop up tent for one of our students who likes to have some quiet time to herself. She is also quite tiny and much smaller than any of our other students, but that didn't keep one of the largest of our boys out of it!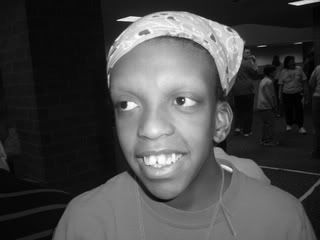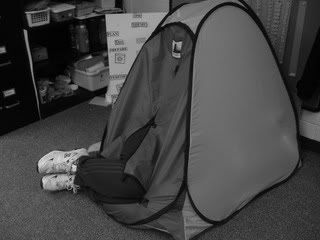 I just love my job!