Meet the newest member of our classroom.

Emery the rat~ Isn't she cute!



One of our students, Bianca, just loves rats, so when she found out that the rat in the student naturalist class was having babies, she begged and begged to have one. She already loves it so much. Emery is too small to live in the big cage yet without squeezing through the wire, so for now she is in a small cage.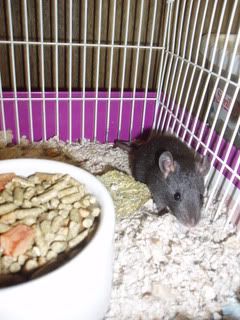 Today Bianca took the cage into our little tent and sat inside, talking and cooing to Emery like a new mother- in- love.

We only have two more weeks of school left, so Emery will be coming home with me for the
summer. My youngest son, Roman is especially excited. My husband on the other hand, is not.
I really can't understand why. Just look at that face!