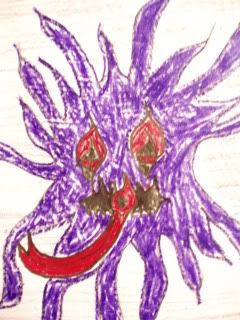 The last day of Doodle Week has arrived, and I'm so glad that I participated!
When I was in the 1st grade, a teacher told me that I was not very good at art, and ever since, I have stuck with music or writing as my creative outlets. It was fun to draw, and even if I'm not that great at it...
Now, I'm getting too damned old to care!
So, to that 1st grade teacher, "Screw You!"