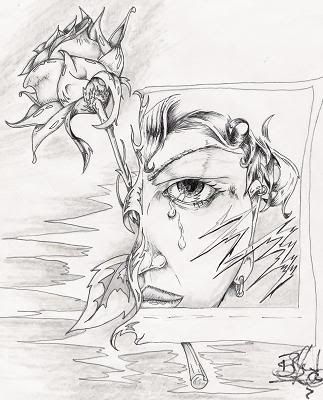 Remember how I kept locking my keys in the car?
Waiting for you to come and rescue me.
I'm doing it again.
Maybe I think that eventually
you will tire of scolding me.
Abandoned in an empty parking lot
trying to look as if I belong
Leaving things
misplaced keys, phone, an earring
All replaceable
like me
because you tell me
never to leave my keys in the car
Why don't I listen?
My mind is so loud
that I can't hear a thing
So loud
tripping over my own feet
while walking in the park
Did someone see me?
It hurts
but no one can know
No one can know
that I hurt
Angela Minard 2008