Roman played a great basketball game today.
Way to go # 5!

#5 goofing around before the game.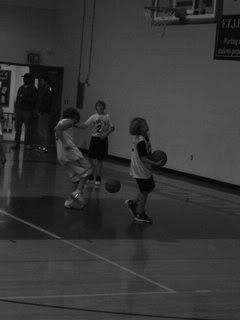 Getting ready to start the game.
Guess this is called, "tipping the ball."



While waiting for the game to start, the little sister of one of the players said,
"In case anyone gets hurt, I have an icepack in my purse."
So cute, I had to share!