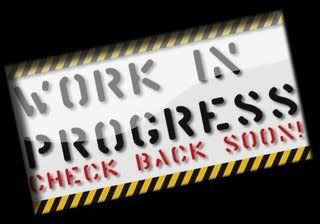 Yesterday, all I did was sort through my hundreds of poems, and started putting them in manuscript form. I can see now why my therapist thought this project would be so beneficial, because as much pain as some of those pieces still bring me, I can also really see my growth, and how far I have come in the past few years. I can also more clearly see the areas where I still have some digging to do. We are always a work in progress though, right?

I haven't yet written what I am now calling the "forgiveness" letter to my dad. I'm not quite certain what it is that is holding me back, and I don't mean to be cruel by putting it off, although it does feel that way. I think that somehow telling him about the rape will make it all the more real, and maybe that is what I'm afraid of. I think that is why I kept it a secret so long in the first place. I do blame him for not caring enough about me to protect me and keep me safe, and then there is always the shame that I have yet to be rid of. When does that go away, and will it ever? The rational mind unfortunately has no power over the feelings. Telling about the rape did make it all the more real, and maybe this is the last step in moving on, so why is it so damn hard? I keep telling myself that I need more time, but I'm also sure that I could put it off forever. If I don't write it soon, I will give myself an official due date, because I don't want to live my life filled with guilt and regret.

Other than that hanging over my head, this has been a very enjoyable holiday break. We have gone to a couple of movies, but mostly we have just hung out at home. I can't believe that tomorrow will be New Year's Eve. We are just going to have our own little family party and stay home and celebrate together. Dave did buy some party poppers and confetti, so we do plan on going outside and causing a ruckus. Nothing too wild and crazy;-) Well, knowing me, maybe a little crazy. There will definitely be some dancing and kissing going on! I'm wishing everyone a safe and happy New Year. Cheers!