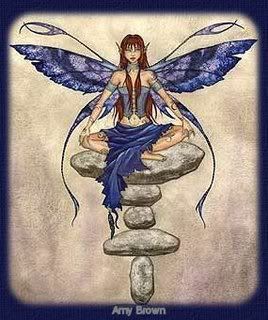 I think that I have talked here a few times about how each morning I wake up with a sense of fear and dread, and it makes it so hard for me to want to get up and face the day. Well, this morning, the same thing happened, but instead of laying in bed with feelings of dread, I decided to take a few deep, cleansing breaths and focus my mind on everything that I am grateful for in my life, and also the things that bring me joy. It only took about five minutes, and then after that I really did feel less afraid of going out into the world. I'm going to try to make a habit of starting out my mornings with an informal meditation of sorts. I think it really helped me to have a better day and see things in a more positive light. I'm not even really sure why I wake up so afraid every day. I love my job and the children that I work with, so it certainly isn't that. I do think that the nightmares and flashbacks I have make me somewhat hyper-vigilant, as if I'm going to be attacked at any moment. It is the anxiety of the unknown.
My therapist told me to try to tell myself before I go to sleep, that when I have a nightmare, I will fight back in the dream, so the past few nights, I have said that to myself. It is much different from what I usually say, which is, "Please God, don't let me have any nightmares." It is part of taking back my power, which I am really working on.
Friday night my flashbacks were really bad, but Dave made sure that I stayed near him, which really helped even though my gut reaction is to isolate myself so that no one else can see what I'm going through. The rest of the weekend was much better, and I was also nightmare free. That is what I want. Freedom from fear.