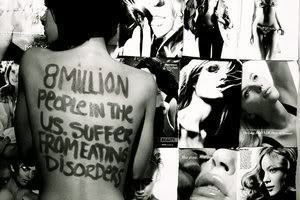 Ahhhh, how often does fat talk play into our daily conversations? We talk about it with friends, co-worker's, and family members. There is always someone on a diet, someone talking about how they shouldn't eat this or that, someone complaining about how much they despise certain parts of their bodies. I do it, you do it, we all have done it at one time or another. It amazes me how often talk turns to weight, and how often others will make hurtful comments about someone else's weight. Too fat or too thin.
I was around seven or eight when I began to worry about my weight. My aunts and grandmother were heavy, and constantly struggling with their weight. My mom was never happy with her body. I heard her often complaining about her calfs, her hips, her stomach. I took it all in, and when puberty hit, and my body seemed to betray me, I was horrified. I was somehow less than, but too much. It was such a contradiction, so of course, I was confused, and the confusion turned into self loathing, and ultimately into self destruction. I desperately wanted thin, because in my mind, thin meant good enough. Thin meant happy. Thin also meant denying that I had wants and needs. Denying my own hunger. So I went on diets, and off diets, and eventually into starvation mode, and what did I hear when I lost weight? Well of course, "You look great." "How do you do it?" "You are lucky to be so tiny." All of those comments reinforcing the idea that thin was perfect, and I wanted so much to be perfect. I know now that there is no such thing, and that it was always an unobtainable dream. I always wonder how my eating disorder would have impacted a daughter had I had one. What pressure this society puts on little girls and women to have the perfect body. I had to stop buying fashion magazines, which at one time was an addiction of mine, because I compared myself to those models, and could never measure up. We need to stop the fat talk, which gets me to

Fat Talk Free Week

,which is Oct 19th-23rd. It is an international, 5-day body activism campaign that draws attention to body image issues and the damaging impact of the thin ideal on women in society. This annual public awareness effort was borne from Tri Delta's award-winning body image education and eating disorders prevention program,
Reflections: Body Image Program™
. I encourage you to stop the fat talk. I know that I'm going to try!