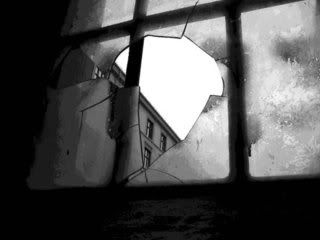 I had therapy and saw my nutritionist last night, and today I am utterly exhausted. Two nights in a row of insomnia and racing thoughts, so excuse me if I meander about, aimlessly. My therapist thought that it might help if I could write about my disconnected feelings, so I tried...

Write a poem
she said
about what goes on
in your head
Nothing
but emptiness
filled with white noise
I can't find my shadow
I can't hear my voice

I couldn't find anymore words though...

Food has been difficult, but I'm pushing through for the most part. I'm full from the moment I begin to eat, and I find it hard to breathe. I remember feeling this way so often during my stay at Renfrew. The fear of feeling.