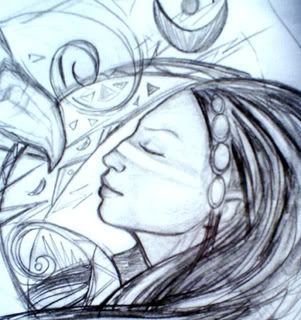 Dave and I had a great therapy session yesterday. He is pleased to see that my depression is lifting, and that I'm eating on a regular basis. It feels good to be able to laugh and smile again. Dave said that he missed being able to joke around with me. Depression really doesn't lend itself to a sense of humor, but I do feel like mine is coming back. It is as if we are falling in love all over again, and that is wonderful. Recognizing all of the qualities that we love about each other and cherishing the time we are able to spend together. I don't want to waste anymore time worrying about my body...trying to chase some kind of elusive perfection. I realize how pointless and counterproductive it is to all of my relationships. Claudia is very close to the curb!
"To be nobody but yourself~
in a world which is doing it's best,
night, and day,
to make you like everybody else~
means to fight the hardest battle
which any human being can fight,
and never stop fighting."
e.e. cummings
I have made vows and promises to the people that I love.
I will never stop fighting...for them, but most of all, for me.