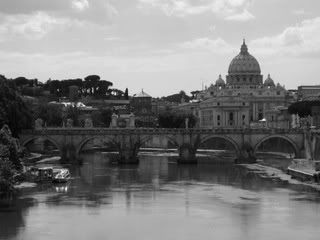 A picture we took in Rome

I've been awake since 4:00 a.m., and I think it is because I'm excited about painting our bedroom. Yesterday my mom and I went to Lowe's to buy paint, so I'm ready to get started! We also went to Hobby Lobby, and all of their wall decor was 50% off, so my mom bought me a beautiful painting of an Italian countryside. It will be perfect above our bed, and will also remind us of our trip to Italy, and how much we need to return.
It feels so good to have my house clean and organized, and fresh paint will make everything even better. I actually find painting to be very relaxing. We are also painting the boys bedrooms, two bathrooms, the hallway, and the basement. I should be good and relaxed by the time we are through!