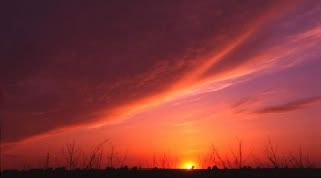 Morning New

Tiptoes dance
above the damp blades
clinging with glistening dew.
The pink blush of dawn
contrasting baby blue hue,
Rose of Sharon stands
to greet the day.
Squeak of the swing,
the windchimes of morning
sing in the awakening breeze.
Sadly, you rise...
Wave goodbye
to the listening trees.


Angela Minard 2008©