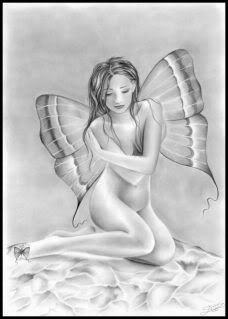 I read about this exercise on another blog called
The Anatomy Of A Survivor
, and I thought that it sounded like a good one to try for myself.

A Letter To My Body


Dear Body,
I can find nothing about you
to celebrate
besides my children
and it hurts.
Your betrayal haunts me,
and all of the rage that I feel
is taken out on you.
My silent hunger screams
inside of your skin,
but no matter how empty,
the heavy weight of you
will not let go.
You only remind me to feel ashamed.
Touched and taken with such hate
that I find it hard to love you,
and for that, I am truly sorry.
You have nothing to apologize for.
You should not have to ask
for permission to exist.
I'm still learning to let you
take up the space that you deserve.
The fullness and discomfort that I feel
makes me want to crawl out from under you,
but I will try to stay until...
you become a part of me.