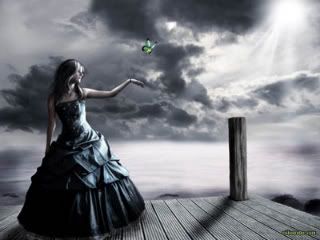 Well, the last day of school has finally arrived, and I'm so excited about my summer off that I can barely contain myself! This past week has been so busy for me. We made it through Christian's graduation, but just barely. It was a frustrating evening. He had a girlfriend over that afternoon, and he took her home and then didn't arrive back until a half hour before he was supposed to be at the school. He got ready, and we were so rushed that we couldn't take pictures before we left. We drove all the way to the school and then Christian realized that he didn't have his gown, so we had to drive all the way back home to get it. Dave and I were about ready to kill him! We made it through though, and now he is officially a high school graduate. He still has a lot of growing up to do. I'm glad that he isn't going away to college yet, because I know that he just isn't ready for that.
All this week, my friend Jackie has been here visiting from Florida. She drove her Harley all the way here, and we had such a good time. She is someone that I actually met through Myspace, and we just connected with each other. She has recovered from an eating disorder, and is such an inspiration to me. When I would think that it was impossible to recover, I would always think of her, and know that it could be done.
Right now, I see the whole summer stretching out before me, and I'm so relieved to be finished with work for awhile. It was a really rough year emotionally, and hard to work through all of it. Going to work the week after my suicide attempt, and then working through months of depression was so difficult. I'm not even sure how I made it, but I'm grateful that I did, and now I'm doing so much better. The depression has lifted, and although the eating disorder still rears it's ugly head, I'm in a good place right now. I'm so ready to enjoy this summer and make the most of it.