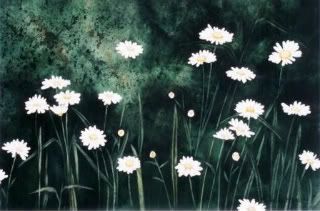 I can't believe that I only have one more week until school is out and I can begin my summer vacation. I'm so ready! Yesterday was a really horrible day at work. I had to restrain an aggressive student, and then in the afternoon, during the pre-schoolers field day, I was chasing a student who darted off, fell on the concrete, and scraped my hand and knee and sprained my ankle. I was really hurting this morning, but my day so far has been much better. I'm just taking lots of ibuprofen!

This is a big weekend around here. My oldest son, Christian is graduating from high school on Sunday. I can't believe that the time for this is actually here. It just blows my mind! Saturday we are having an open house for him, with mostly family, and some of his friends. I think that I have mentioned here before that he is going to the local community college, so he will still be living with us probably for a couple more years, which is fine by me. It just seems too soon to have to be saying goodbye to my boys. I know that before long, it will be just Dave and I alone in this house, and although I am also looking forward to that time, it will be such a dramatic change for us. It really is hard to even imagine.

I have so much to look forward to in the next couple of months. My mom is coming into town at the end of this month, and then at the beginning of June, we are taking a family vacation to Colorado to visit my brother and sister-in-law. We are also going to be stopping in Phoenix, and Dallas to visit friends. It is going to be a busy month. My parents are also going to hopefully come and visit during the 4th of July holiday. I haven't felt this excited about the future in a long time. It is going to be such a fun summer!