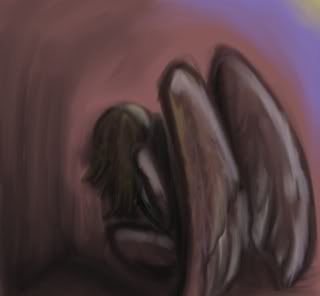 Unworthy

For more than half of a day
I felt unfamiliar elation
followed by
The helpless type of anger
that leads to blank staring
at inanimate objects
until they blur into a sort of
cohesiveness that feels safe.


The chaos of children,
trying to be perfect,
the distractions of a mind
riddled with thoughts
of starving, money, tumors,
and autism. Fear of my own
incompetence.
In my mind
I'm still a child
longing...
Forced to see and do
what no child should ever
witness
Innocence lost

Why do I feel so unworthy of peace?

There are arms and voices
that comfort my pulsing veins
and moment by moment
through the fear
I see the hope
that could be my home.
Angela Minard 2009©