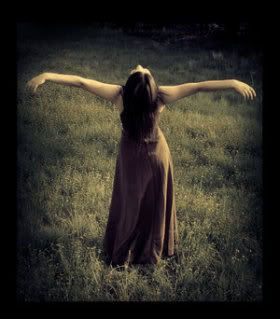 Nothing stays static, everything constantly moving and changing, and it makes me feel fearful and unsafe in this world.
My son had a car accident this evening, and although no one was hurt, I still have this sickening worry in the pit of my stomach. I'm going to try to get through this anxiety by writing. It always seems to help.

Good things that happened today~


My son is okay.

It was warm, and the sun was shining.

I got to ride on the back of a motorcycle.

I had fun with my co-workers.

I laughed a lot.

I ate real food for lunch.
Bad things that happened today~
The front end of my cute, red HHR is bashed in.

My toenail polish chipped and I was wearing sandals(very tacky:-D)

Therapy was painful.

We can't afford all of these expenses.
There, the good outweighs the bad. That was all I needed to do was to count my blessings, of which I have many. Everything can be fixed. My car, my toenails, my psyche. The money is another story, but somehow we will work it out. We always do.