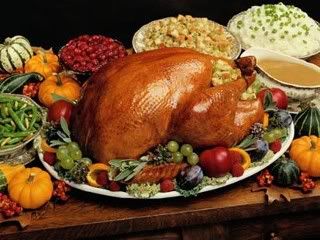 One Thanksgiving Closer To Recovery

I wish that I had taken more of the green beans.
It was some sort of a casserole, and it tasted creamy,
but getting seconds of anything was out of the question
on any day of the year, and this day was not an exception.
I still had my rules to adhere by.
I took a little bit of everything that looked good,
leaving anything that I knew I liked too much.
It made me feel guilty to enjoy food.
No one seemed to pay much attention to my plate,
unlike years before when I was obviously too thin
and needed to eat.
There is a lot that I did with that inside of my head.
Mainly I thought it meant that I must need to lose weight.
"Do you have your appetite back yet?"
my father-in-law asked soon after I had returned from treatment.
If only it were that simple.
I had never really lost it in the first place, but the smaller I became,
the safer I felt. Somehow it made me feel invincible, and I was very skilled
at starving myself, only it never was enough.
Am I recovered enough?
I still had wanted to cry about the plate sitting in front of me.
It's not about the food, it's about the feelings,
my therapist often reminds me.
Maybe next Thanksgiving I will get seconds,
or have some dessert, and maybe, just maybe, I will feel.
Oh, yes...I will feel.

Angela Minard 2010©