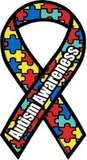 Please send up a prayer, good karma, or whatever you've got for a little friend of mine with autism who is in kindergarten, and I also work with him. He is in the ICU, and not doing well. We have been hit hard in our classroom this year, as a few months back we lost another 5 yr.old to a seizure disorder. Thank you so much!
My little friend is doing better, and they have moved him out of the ICU.
Thank you all, for your prayers and good thoughts!