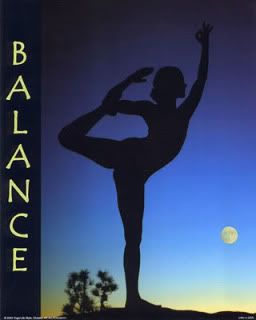 Here it is finally, after months of anticipation...Yes! The first day of spring!!! The crocus and daffodills are beginning to bloom, the sun is shining and the temperature is supposed to rise into the 70's. That is about as close to perfection as you can get. I will enjoy this for the next two days, and then it is supposed to be yucky again, but at least I know that better days are around the corner.
The good news for this week is that I'm going to start taking yoga classes. I couldn't afford it on my own, but my parents are generously paying for it. Thank you, Thank you, Thank you!!!
I haven't been this excited about something in a long time. When I was in treatment, we did yoga a couple of times a week, and I loved it. It helped me to relax, get more in touch with myself, and to recognize the beauty of what my body can do. It is important for me to not focus only on what my body looks like, but to step outside of that, and feel my own strength. One day when I was at Renfrew, I took a yoga class, and one of the poses we did was called the warrior pose. The longer I held that pose, the more emotional I became. It touched upon a part of me that had always felt weak. That pose helped me to feel like I actually had some control over my body. I'm hoping that this type of control helps me to let go of trying to control my body with food, or lack of food. I'm ready for a new beginning.