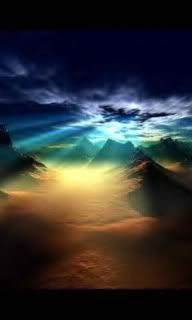 "I have heard it all my life,
A voice calling a name I recognized as my own.

Sometimes it comes as a soft-bellied whisper.
Sometimes it holds an edge of urgency.

But always it says: Wake up, my love. You are walking asleep.
There's no safety in that!" ~ Oriah Mountain Dreamer

There is the feeling of waking up after a long sleep, disoriented, confused, and unsure of where I fit in this world. I gingerly touch the uncertainty of joy, afraid it will slip away along with the new found beating of my heart. I cry warm tears that wash against my cool flesh, and at last I am alive.