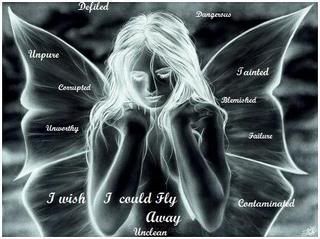 I suppose that is the nature of the disorder.
I use it to distract my mind from more painful
thoughts. It makes me numb and oblivious
to all other feelings. Unfortunately, it also
numbs the good feelings. I just feel dead inside.
I have a husband who is in love with me, and four sons
that I adore. I'm blessed with a beautiful family, and yet
I push everything away to let the sickness take over.