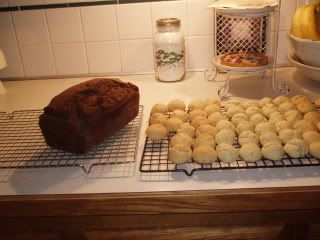 I have been baking all afternoon, and well into the evening. I started with the sweet, and spicey aroma of gingerbread, and ended with my Italian grandmothers delicious anise flavored biscotti. I had help rolling and dipping from my youngest son, Roman. He was a very welcomed helper!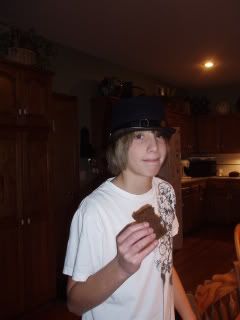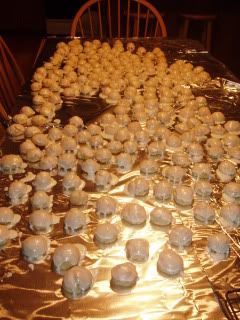 Nani's Biscotti

6 eggs
1tsp. vanilla
1C. melted shortening
1C. sugar
Mix together
Add 7 tsp. baking powder
4C. flour
2T. anise seed
Mix well
Roll into 1/2 tsp. balls
Bake at 350 for 8 minutes
and dip into powdered sugar frosting.
Enjoy!