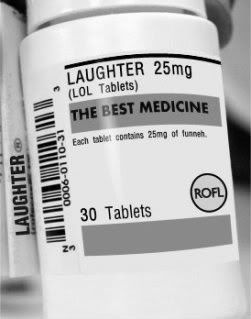 There are days like today when food just seems too complicated,and I'm trying to figure out why that is. This morning I was in the kitchen trying to figure out what to eat for breakfast. I pulled out raisin bread, put it back. Cereal bar, put it back. Maybe I'm not even hungry I thought to myself, grabbed my cup of coffee, and walked out of the kitchen. Maybe it is the hunger that is complicated, and not the actual food. Empty feels good to me, and fullness feels bad, as if I've done something wrong by feeding my body.
I feel emotional and teary today, and I'm not very good at naming my emotions or pinpointing the reasons for having them. I suppose I question the whys too much, trying to avoid actually feeling the emotions at all. I think that if I had sat down to a meal this morning, I would have cried, and I don't want to cry.
I had a dream about the rape this morning, and thankfully the alarm went off, but the first thing that I wanted to do after awakening was to scream, rage, and throw a huge temper tantrum. I went for a walk instead, and although the anger seems to have dissipated, I know it is still there, buried deep inside, and all that I will allow to come to the surface is sadness and grief, and even those feelings I try to deny.
My therapist gave me the name of a boxing club that is fairly close to my home where they offer kick boxing classes. She really thinks that it would help me to release some of my pent up anger. The first lesson is free, so I really think that I'm going to try it out. I'm afraid though, and hope that I can build up the courage to do it. Mostly I'm afraid of the anger. I fear that I will explode with the feeling, and it will never stop. I need to step out of my comfort zone and try something new because I do feel like I'm stuck.
Anyway...my goal for today is to take care of myself, nurture myself, and to eat, which I already know is going to be a difficult task. Most importantly, I'm going to need to reach out for support from my husband and therapist by letting them know that I'm struggling, and that is still a hard thing for me to do. If I have learned anything from all of this though, it is that I can't get through this alone. Distraction is also a good thing. I rented Confessions Of A Shopaholic, which is a lighthearted comedy, so I'm going to watch that. Laughter never hurts!